WEEK OF November 14 – 2 0, 2022
With a one-two "punch" of amorous Venus and communicator Mercury blazing into Sagittarius and your communal eleventh house this Wednesday and Thursday, November 16-17, love, lust and friendship could blend into one sexy brew. This is the indie-spirited house associated with your sign, so you should feel right in your element for the next several weeks. Single Water Bearers will benefit from curating your criteria list for a partner. Where can you ease a bit on the "requirements"—ditto the deal breakers. Could you possibly be undermining yourself by being so picky? See what happens if you practice going with the flow.
Since the eleventh house is also your tech center, you might have unusually good luck on a dating app, but to hedge your bets, try downloading a new one, and plan to right-swipe more liberally. (But use your Spidey senses and interviewing skills to screen people before you meet.) Of course, with affectionate Venus and gregarious Mercury in your friendship corner, you might serendipitously meet someone while hanging with your crew, especially if you participate in something that revolves around your passions, like politics, gardening or hiking. Couples can infuse fresh-start energy into your union by socializing more together. Get proactive by organizing a new mutual friend group before the year is through—which is a perfect way to celebrate the holiday season in communal Aquarian style.
While a little indulgence is good for the soul, going unconscious about your true needs and desires is not. Your self-restraint may get tested this Saturday, when luxury items and experiences seem to be throwing themselves at your feet at every turn. This doesn't sound so terrible—well, except for those pesky price tags. Sticking to your budget might not be so easily accomplished with your self-discipline so shaky. Blame that on a tricky square (90-degree angle of tension) between impulsive Mars in your decadent fifth house and easily swayed Neptune in your financial sector. This is their second of three clashes (the first was on October 12, and the final comes on March 14, 2023), making it tricky to stand your ground in the face of temptation. Your willpower may be no match for aesthetically arranged shiny objects and vintage champagne, which are tempting you to whip out the plastic a little too swiftly. If you truly can't resist a certain splurge, try to pay for it in cash, or come up with a savings plan to pay it off in one credit card statement.
More From ELLE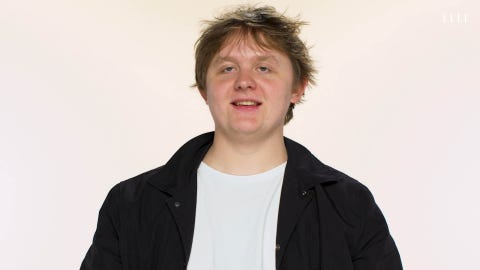 Open wallet, insert cash! Sunday brings a little more flow to your cash as lucky Jupiter in your financial sector shoots an abundant beam to the Sun in your limitless ninth house. This could come out of thin air, but it may also be a delayed reaction to efforts you've made over the past few months. Either way, enjoy the heady rush of watching people compete to recruit you to join their project team or get a date on YOUR books. Stand in your power (i.e., no false modesty), and the deals could be sweetened. If you've been a bit bored at work, this expansive angle can spark some new professional possibilities. Jupiter is like Miracle-Gro, and with its wind in your sails, you could find the confidence to do something a bit daring, whether go back to school or finally launch Aquarius, Inc.
Identical twin sisters Ophira and Tali Edut (The AstroTwins), have been ELLE.com's official astrologers for over a decade. They are the authors of several astrology books, including their popular yearly horoscope guides, and have read charts for celebrities including Beyonce, Karlie Kloss and Emma Roberts. For their spot-on predictions, books and online courses, visit them at  astrostyle.com.