WEEK OF November 21 – 2 7, 2022
Deck the halls with…absolutely nothing? No, we'd never suggest you skip a themed décor moment, Cancer. But as the Sun swings into Sagittarius this Tuesday, November 22, it joins systematic Mercury and aesthetic Venus in your orderly sixth house. Whether you're breaking out the boughs of holly or setting the table for a festive meal, feel free to embrace a chic, minimalist ethos. With the year's only Sagittarius new moon sweeping through town on Wednesday, you may be inspired to go on a pre-holiday cleanup mission. Roll up your sleeves! This could turn into an epic, 24-hour marathon that makes formerly messy spaces look sparkly and new!
While perfectionism can reach new levels between now and December 21, restrain yourself. 'Tis the season to deploy the lifehacks. Streamline your workflow so you can be more productive and less scattered. If your plate floweth over, consider outsourcing or delegating. You don't have to burn out to prove that you're a faithful employee; in fact, your productivity and the quality of your work will suffer if you play the martyr role. Have a talk with your colleagues. For all you know, they may be secretly eager to rejig responsibilities so that everyone is working smarter, not harder.
With your wellness zone ablaze, it's time to hit the gym and crowd out some of those holiday cookies with clean, green nourishment. Deprivation never works for your "epicurious" sign so enjoy the festive treats in moderation if you can. And hey, why not swap out sugar for maple syrup or honey in some of those recipes—and try almond flour instead of bleached white? And forget about exhausting yourself at some boot camp class (unless you truly enjoy that sort of thing). Find ways to make movement a pleasurable activity, like meeting friends for walks and yoga, or getting your 10,000 steps in on the dance floor?
More From ELLE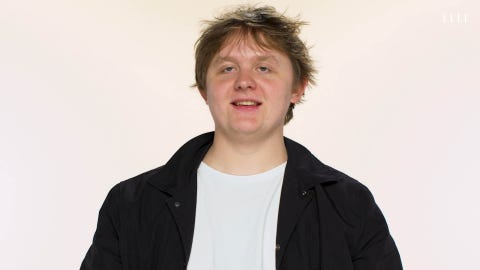 While you're cleaning house, make sure to locate your suitcase and passport. This Wednesday, November 23, wise and worldly Jupiter rouses from its four-month retrograde and powers ahead in Pisces and your adventurous ninth house. As the cosmic titan barrels ahead through this zone until December 20, you'll be thinking globally in every way. Even if you don't leave home, cast a net so wide it spans oceans. This could lead you anywhere, Cancer, and that's the point. If you've got the entrepreneurial spirit, you might launch a business or media project in record time before 2022 is through.
One word of warning: Manage your expectations. While expansive Jupiter can be like Miracle-Gro, it's smarter to grow at a sustainable pace. The ninth house rules candor, and with unfiltered Jupiter here, your "feedback and reflections" can pack a punch. While honesty is a wonderful policy, you'll wind up feeling guilty of you hit below the belt. Nor can you afford to alienate potential supporters by faking it till you make it. Practice saying, "I'm sorry, I don't have an answer right now." Anyone who takes offense probably doesn't deserve a seat at your table.
Identical twin sisters Ophira and Tali Edut (The AstroTwins), have been ELLE.com's official astrologers for over a decade. They are the authors of several astrology books, including their popular yearly horoscope guides, and have read charts for celebrities including Beyonce, Karlie Kloss and Emma Roberts. For their spot-on predictions, books and online courses, visit them at  astrostyle.com.