WEEK OF November 14 – 2 0, 2022
This week's flirt alert comes with a blurt alert. No one questions your gift of gab, Libra, but when your ruling planet, gracious Venus, springboards into Sagittarius and your expressive third house on Wednesday, November 16, you will be at risk for saying something a little TOO off-the-cuff. And then on Thursday, communication planet Mercury slips in next to Venus, lubricating your lips even more. For the next few weeks, your power of persuasion is at its seasonal peak—so no need to exaggerate or hard-sell anyone. As a style-conscious Libra, you tend to look your best every time you walk out your front door, but this week, when making any pitch or appeal, it's worth putting in a little extra primp time. But think things through before making your offer since planets in Sagittarius can slightly inflate your self-confidence. Single? Don't shoo serious contenders away just because you're not in a hurry to settle down. Someone might take it as a brush-off and not come back for another shot. Get to know people—slowly and casually. In a relationship? Socializing as a couple will strengthen your bond and create new memories. Plan some date nights where Uber is your chauffer so neither of you has to "sacrifice" to honor your role as designated driver.
Distractions: incoming! You may not be able to rein in your own thoughts this Saturday as impulsive Mars in cerebral Gemini gets caught in the distorting fog of befuddling Neptune. This is their second of three clashes (the first was on October 12, and the final comes on March 14, 2023), all serving to obscure the crux of the situation. And it doesn't help that when you try to focus on something important, your attention drifts like clouds on a windy day. So what to do when you can't "beat" 'em, Libra? Why, join them of course! Rather than force yourself to study something that isn't holding your interest (e.g., financial spreadsheets), immerse yourself in something you can do effortlessly and joyfully, like take a nice long hike in nature—or maybe in your favorite department store—featuring holiday sales!
Your charisma is off the charts on Sunday, thanks to a magical mashup between auspicious Jupiter and the radiant Sun. Suddenly everyone is taking notice of you, and people might actually fall over each other trying to get your attention or recruit you for a project. And since Jupiter is all about growth, you'll crave the feeling of unlimited possibilities in your professional life—or at least the sense that there is a lot more to learn. On the other hand, if you're reaching the inescapable conclusion that you've reached a dead end with the current gig, it may be time to get some advanced training or go back to school (both also Jupiter specialties). What will it take to get out of this "wax on, wax off" cycle and find the freedom your heart craves? Don't be afraid to experiment with different scenarios until you land on the perfect combination!
More From ELLE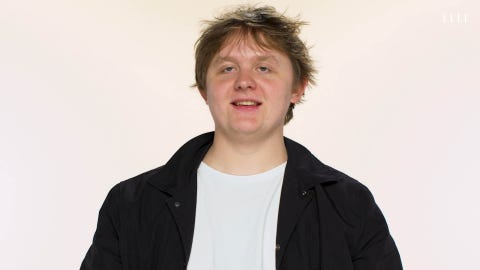 Identical twin sisters Ophira and Tali Edut (The AstroTwins), have been ELLE.com's official astrologers for over a decade. They are the authors of several astrology books, including their popular yearly horoscope guides, and have read charts for celebrities including Beyonce, Karlie Kloss and Emma Roberts. For their spot-on predictions, books and online courses, visit them at  astrostyle.com.