The 2023 Young Filmmakers Project is now open for high school students who want to take their stories from script to screen.
Launched in 2013, the annual statewide filmmaking contest is open to all students in grades 9 through 12, including public, private, and homeschooled students. The creative competition is designed to ignite the development of media arts skills and spotlight the next generation of Palmetto State filmmakers.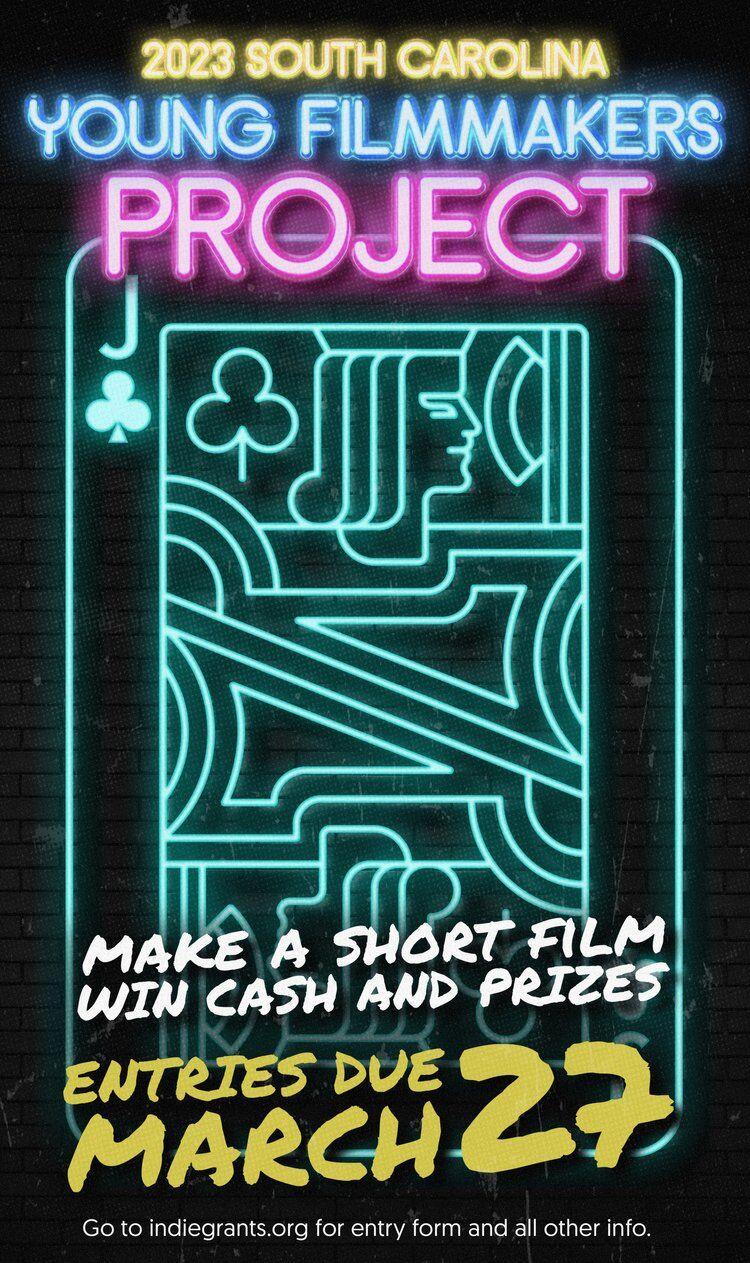 "Media production is growing in South Carolina, with our professional crews working on large film and TV projects with the likes of Netflix, HBO, and more," said Matt Storm, director of the South Carolina Film Commission. "Young Filmmakers is a way to give students a platform to develop and show off their skills and expose them to career opportunities in this field."
Students can participate in the Young Filmmakers Project by creating a two minutes or less short film that tells a cinematic story in any genre, following all rules and each year's unique 'creative challenge.' The 2023 creative challenge is to use playing cards as a prop in a way that naturally fits in the story.
"Production is based on a mix of technical skills and creative problem solving," said Glenn Seale, dean of Film, Media, and Visual Arts at Trident Tech. "The creative challenge is a big part of that. How will each team incorporate and execute that parameter in their films and stories?"
Films are judged by a panel of independent judges from the industry. Criteria include quality of script and story, production value, design and style, and overall impact.
The top 10 films will screen at an awards ceremony this spring. First prize receives $500, second prize $300, and third prize $200.
Online entry forms must be received by midnight on March 27, 2023. Contest rules, entry forms and more information are available at indiegrants.org/young-filmmakers.