Gambling
Bingo Player Nabs $50,000 Prize One Year After Heart Attack While Playing Bingo
A player at Plaza in downtown Las Vegas won a $50,000 bingo jackpot on Oct. 11, 2023.
It's surprising to some that: 1) Casinos still have bingo. 2) One can win $50,000 playing bingo. 3) This is newsworthy.
Well, there are more surprises in store. Gird your dabber.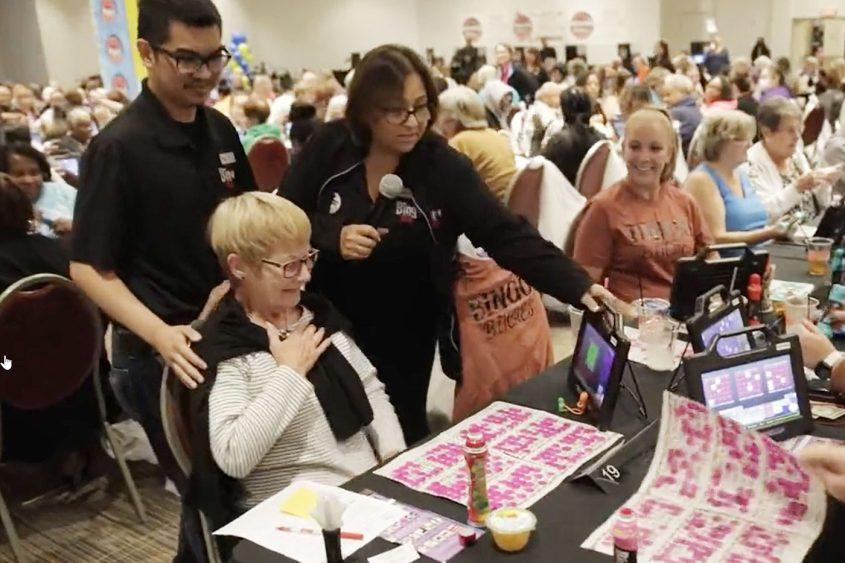 Here's the twist.
As mentioned, Pam from Massachusetts won the $50,000 prize in Plaza's October Super Bingo Tournament event on Oct. 11. She's played in the tournament the past four years.
Last year, on Oct. 11, 2022, Pam played in Plaza's October Super Bingo Tournament and had a very different experience.
Specifically, she had a heart attack.
The situation was so serious, she as admitted to Valley Hospital Medical Center, but pulled through. (To clarify our headline, Pam didn't technically have her heart attack while literally playing bingo. She had her medical issue during a break in the action.)
One year later, to the day, Pam nailed the $50,000 bingo jackpot in the company of her best friend, Donna.
Who says bingo is boring?
Here's some video shared by the Plaza.
Great story out of @PlazaLasVegas. Pam from Massachusetts won $50,000 today at Plaza's Super Bingo Tournament. The win comes one year to the day from when Pam suffered a heart attack while attending last year's October Super Bingo event at the Plaza. Vegas remains magical. pic.twitter.com/X1ZiXp2FTY

— Vital Vegas (@VitalVegas) October 12, 2023
We found the whole story a little suspect, so we called the President of Plaza, Jonathan Jossel, and he personally confirmed the details. Amazing.
Also amazing is the fact Plaza's Super Bingo draws nearly 1,000 people from across the country for the three-day tournament. The tournament is held nine times a year. More on the official Web site.
Bingo players take bingo very, very seriously. Example: Back in 2021, a woman named Rhonda won $1.4 million at Golden Gate and immediately went to Plaza for bingo.
Met a Vegas legend tonight. She won $1.4 million at Golden Gate in 2018 and returned to her job as a hospice nurse (following bingo at Plaza). Still doing the job today. pic.twitter.com/wczDjvO1nf

— Vital Vegas (@VitalVegas) February 5, 2021
Don't act like you haven't made unfortunate facial hair choices.
While bingo remains popular at locals casinos, it's rare on The Strip and downtown. And by that we mean there is zero live bingo on The Strip and only at Plaza downtown.
Bingo doesn't really generate a lot of revenue, and it more of an amenity for casinos. Like sportsbooks, except if you talk in a sportsbook, nobody shoots daggers from their eyes or shushes you.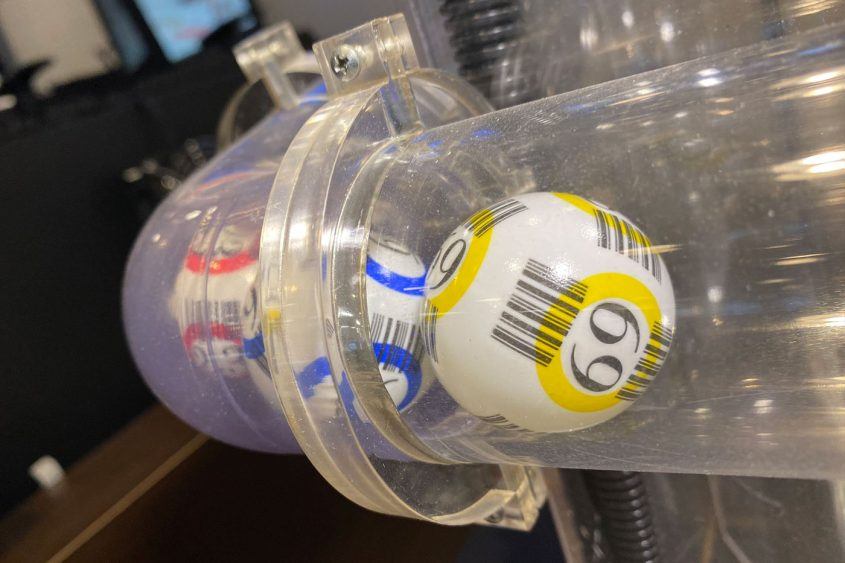 The biggest of congratulations to Pam on her medical recovery and her big win at Plaza.
We are not sure winning big jackpots in a casino is the best way to avoid heart episodes, as we experience palpitations just for hitting quad aces on video poker, but Pam seems to feel otherwise.
Only in Vegas!