Movie
The Matrix Resurrections Poster Has Neo's Crew Ready for a New Cyber War
The Matrix Resurrections is swiftly heading its way to the theaters and streaming, and we've got the new poster to prove it! Neo, Trinity and Morpheus lead the crew, as the iconic Matrix shifts around the team. The makers took to Twitter to share, captioning the poster with, "Step back into the Matrix with this new poster for The Matrix Resurrections. Watch it in theaters and on HBO Max* this Christmas. #TheMatrix"
To say the least, the fans are extremely pumped for the next installment.
Silenzio exclaims,"So excited for this! Just plug me in now and send me home, it's been WAY too long!"
I think this one says it for all of us.
We were all sold on the new installment when Keanu Reeves' reaction to the film was revealed. Director and writer Lana Wachowski described our hero's reaction to the final cut saying, "We showed the film to Keanu, and he really was blown away by it, and he said something that was typically Keanu, where it's incredibly insightful. And he's just sort of sitting there, and you don't expect some incredible revelation to come out of him at that moment, like casual brilliance just kind of rolls off of Keanu. And he was just sitting there, and he goes, 'Twenty years ago you told a story in which you described the coming twenty years and the problems of the nature of digital, virtual life and how it was going to impact us and how we think about it, and gave us a frame to be able to think about it and talk about it. And you took the same character and the same stories and the same stuff, and somehow you made it about the next twenty years.' And he was like, 'How did you do that?'"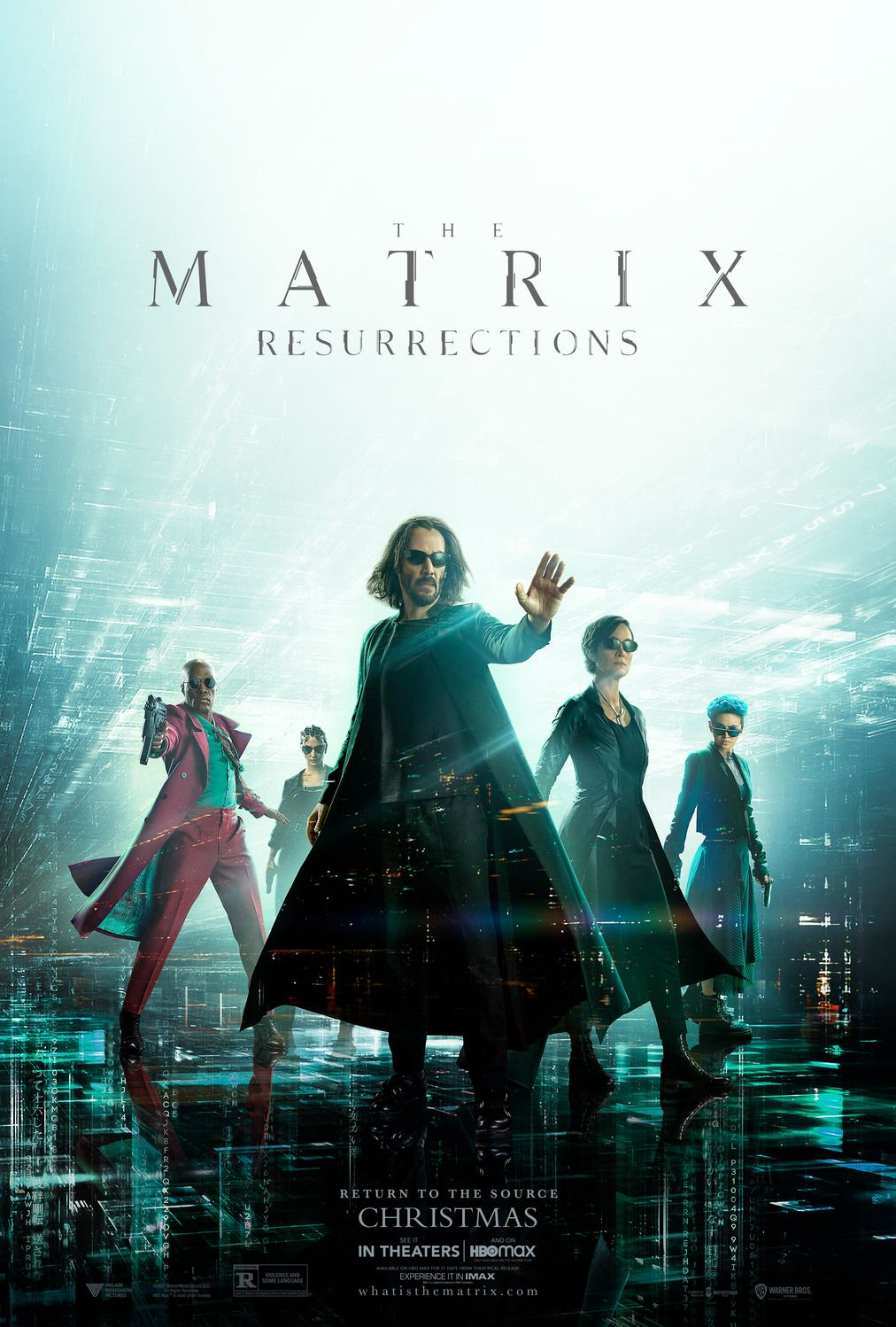 The Matrix Resurrections picks up from where the first film left off with our original duo Neo (Keanu Reeves) and Trinity (Carrie-Anne Moss), seemingly having forgotten the events from the films sandwiched between, and is probably the most impactful in delivering that magical combination of nostalgia and originality. The official synopsis reads, "In a world of two realities – everyday life and what lies behind it – Thomas Anderson will have to choose to follow the white rabbit once more. Choice, while an illusion, is still the only way in or out of the Matrix, which is stronger, more secure, and more dangerous than ever before." If you've, unbelievably, missed it, check out the trailer here.
Along with our heroic duo, the ensemble cast boasts  Neil Patrick Harris, Jessica Henwick, Christina Ricci, Priyanka Chopra Jonas, Yahya Abdul-Mateen II playing a young Morpheus, Jonathan Groff, Jada Pinkett Smith, and Daniel Bernhardt playing Agent Johnson, Writing duties were shared for the Lana Wachowski directed film by David Mitchell, Aleksandar Hemon, and of course, Lana Wachowski . The Matrix: Resurrections releases in theaters and on HBO Max on December 22.
Source link