Mobile
The Humane Ai Pin is a screenless device that gives you AI-powered features
Key Takeaways
The Humane Ai Pin is an interesting device that aims to provide a unique solution to user interaction with AI models, but its place in the market remains uncertain.
Despite promising privacy, the device requires users to listen to answers and phone calls out loud, which can be solved by using earbuds or headphones.
The Humane Ai Pin has impressive specifications, including an Octa-core Qualcomm Snapdragon processor, 4GB of RAM, and 32GB of storage, as well as various features such as hand gestures, voice activation, and translation capabilities.
Humane revealed its first product, the Humane Ai Pin. It's a screenless device that enables you to use large language models. It's supposed to help you get answers, make calls, and connect with friends while being less intrusive and all up in your face like smartphones and tablets. The square device allows users to use hand gestures and their voice to interact with it, and it costs $699, with a $24 / mo subscription to connect to the internet, powered by T-Mobile.
The Humane Ai Pin is an interesting device, and it wants to solve a question no one appears to have asked before. What if we put devices directly on our chest, and hear answers out loud. While the Ai Pin wants to solve problems, it raises questions about where it has a place for it on the market, especially as it promises to take privacy seriously, yet you have to listen to answers from various Ai models out loud, and even phone calls. Thankfully, this can be solved by using earbuds and headphones.
Whatever the case is, it looks like an interesting device, and only time will tell whether enough people are interested in it. In terms of specifications, the Humane AI Pin is powered by an Octa-core Qualcomm Snapdragon processor. It's a 2.1 GHz processor with 4GB of RAM and 32GB of eMMC storage. Connectivity-wise, it has Wi-Fi 5, Bluetooth 5.1, and GPS, GLONASS, Galileo, and BeiDou. It also has a $24/mo plan that lets you stay connected by T-Mobile, so you can take advantage of the power of AI wherever you are.
The device also has an ambient light sensor, an accelerometer and gyroscope, a magnetometer and GPS, and a ToF camera with 125-degree FoV, f/1.4, and 4 4-element lens. Users can use a variety of hand gestures and voice actions to activate the device. For instance, a single tap and hold would activate the microphone and listen for input, such as questions and other queries. A double tap can answer calls, and a two-finger tap and hold would trigger the translation features. The device can also project its own interface onto your hands, enabling voice and hand-based interactions.
The Pin takes 13MP photos, with the ability to record videos coming in a later update. Humane also partnered up with Tidal to bring music to the device, and the device can take photos automatically to help you recall important memories. That's not all, the device can also act as a personal interpreter, enabling you to translate any foreign language, and reply using your own voice in the language selected.
The Ai Pin runs Cosmos, Humane's operating system. The OS doesn't have any applications, or even an app store, but rather a "intelligent technologies with intuitive interaction and advanced security". The Pin can quickly understand all queries, and it promises to provide enhanced Ai services instantly. The device can attach to all types of clothes using magnets and other attachment tools, and it has a touchpad, and a "Trust Light", that'll blink in different colors based on the triggered actions.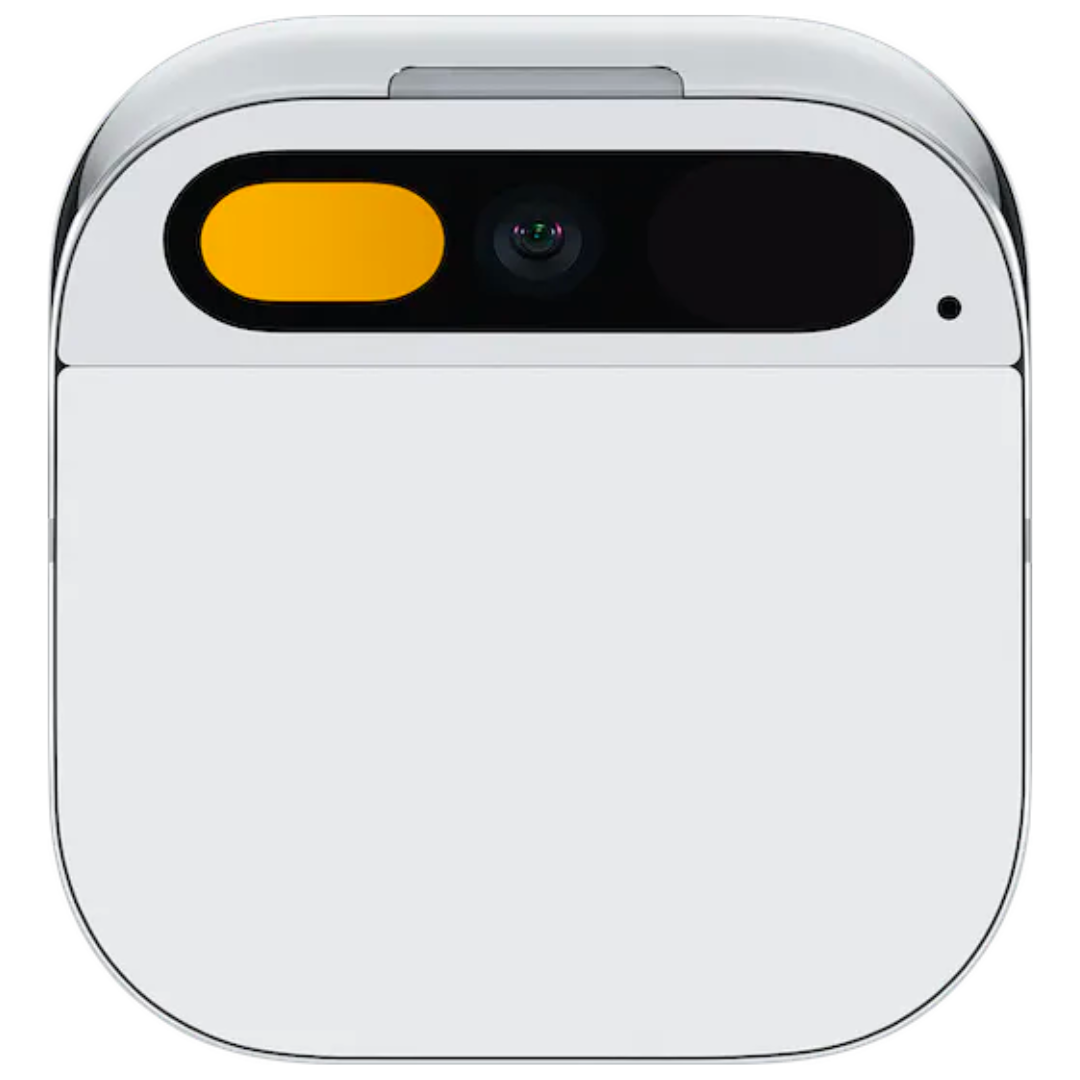 Humane AI Pin
The hu.ma.ne AI Pin is an AI-powered smart device without a display. It lets you stay connected via a data plan, and get answers using Microsoft's Open AI and GPT 4. It enables you to control the device with your voice and hand gestures.
The Humane Ai Pin is available for $699. The price includes two battery boosters, but users will still be required to pay $24 per month subscription to receive a phone number and take advantage of the device using the internet. The data plan is provided by T-Mobile, and the Ai Pin will ship early next year with pre-orders starting on November 16, 2023.
Source link