Mobile
Best Black Friday Apple Deals 2023: What to expect
If you're looking for some early holiday deals, you might be in luck. Black Friday and Cyber Monday are right around the corner, and many retailers have already started promoting their items, discounting popular devices, and introducing special bundles. You don't have to wait too long. Black Friday kicks off on November 24, and we've already found massive discounts at select retailers where you can save hundreds of dollars.
Apple Black Friday Deals are likely to continue, and while some deals might be more tempting and even lower during the main day, you might be able to snag an item or two at some of their lowest prices, saving your hard-earned cash for other items.
Related: 5 tips, tricks, and tools to help you save hundreds of dollars on Black Friday
When is Black Friday in 2023?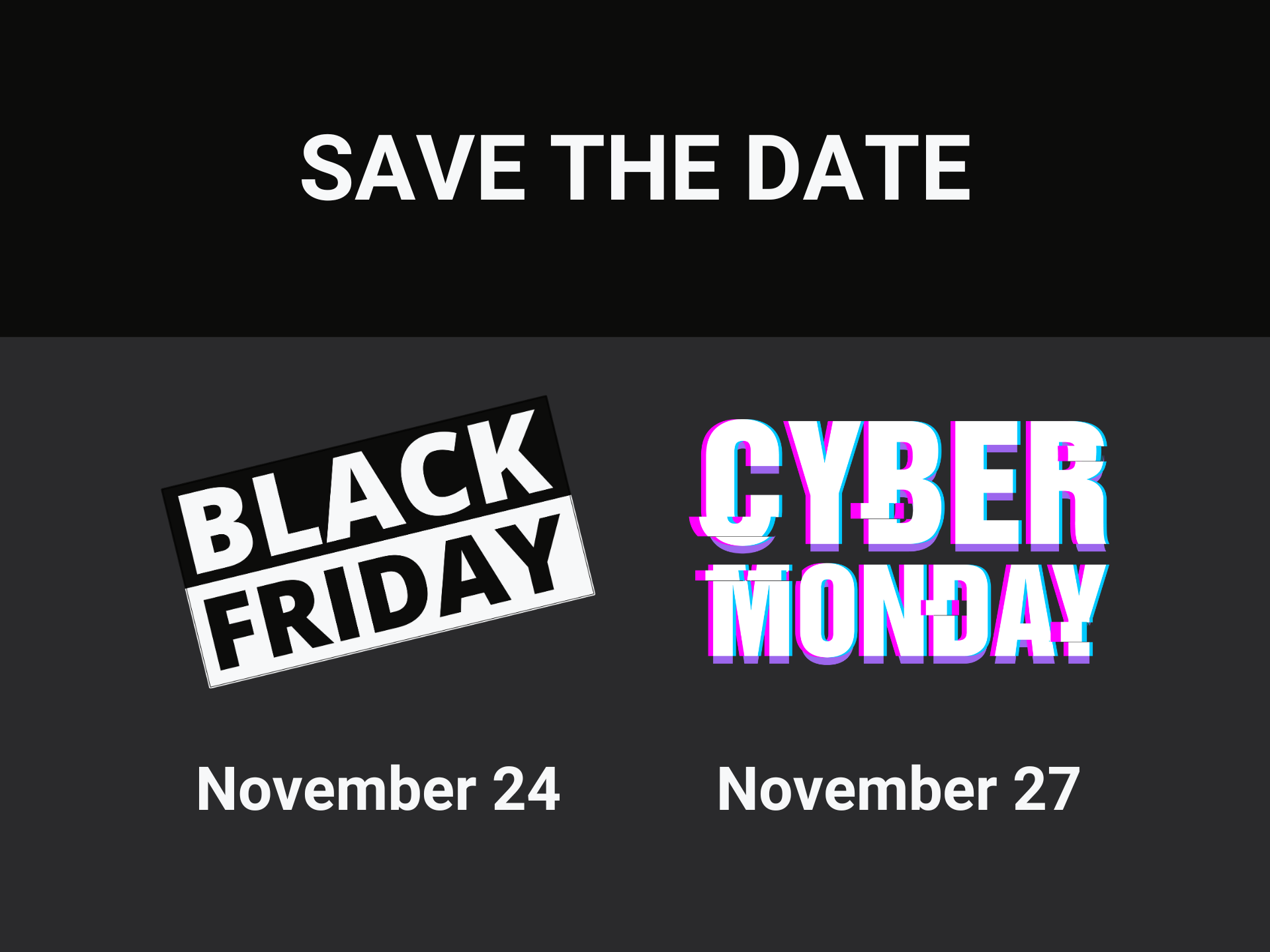 Black Friday, the day itself, will be on November 24, 2023. However, many retailers, companies, and retailers are already showing their best and latest deals on the latest Apple products, and some are better than others, so it's worth checking multiple places for the same products. Large retailers like Best Buy, Walmart, Amazon, eBay, and others are already offering discounts on hundreds of items, and we can expect both the deals and the number of companies to join in the coming days leading up to Black Friday.
If you happen to miss this year's Black Friday event, you'll be able to catch even more deals on Cyber Monday, which will take place on Monday, November 27, 2023. Keep in mind that Cyber Monday might not have the same deals, or the same low discounts as Black Friday, so we encourage you to try to shop as early as you can to take advantage of unmissable deals and bundles.
Where are the best Black Friday Apple deals going to be?
Several of the biggest offline and online retailers are going to be offering various incentives, deals, and promotions during Black Friday. Some of these chains include the most well-known players in the industry, including B&H Photo Video, Walmart, Best Buy, Target, Amazon, eBay, and many more.
It's worth noting that Apple doesn't usually take part in the Black Friday sales the same way most other companies do. It does, however, offer gift cards as part of their promotion. These are usually given for specific products, and can be redeemed at Apple.com, and at select stores when purchasing other Apple products, services, or items in the App Store.
What Black Friday Apple Deals do we expect to see?
We're expecting Apple to discount some of its latest products, but primarily focus on older devices, such as the iPhone 14 and 13 series, the iPad 9th and 10th Generation, iPad Air 5th Gen, and some of its latest earbuds and headphones such as the AirPods 2nd Gen, AirPods 3rd Gen, AirPods Pro 2nd Gen, and AirPods Max.
Apple usually offers anywhere from $10 to $300 deals on its most expensive and most popular devices, and we're expecting a similar fashion at retailers such as Amazon. Other retailers, such as Best Buy, Walmart, and others, might offer similar or the same deals to price-match competitors.
Carriers like AT&T, Verizon, and T-Mobile will likely offer additional plans, bundles, and other great savings, as well as special trade-in prices to help you save, and we'll be looking out for deals as well.
As it stands, there are a few dozen unmissable deals already live on Amazon, and we've listed some of the best ones down below.
Best early Black Friday Apple Deals
Here at Pocketnow, we're happy to bring you the best tech deals we come across, so you can save as much money as possible on your favorite products and purchases without spending time looking for them. However, the deals we post are valid at the time of publishing our articles, and by the time you come across them, they might no longer be available, or products could be out of stock. Please keep that in mind as we remain committed to working with you in favor of your wallet!
iPhone Deals
We haven't found any deals on the latest iPhones yet, but carriers are offering excellent trade-in incentives and upgrade promotions that are worth checking out! Check back later, as we'll update this list whenever we find something new! Make sure to bookmark and refresh the page regularly.
iPad Deals
The iPad 9th Gen tablet is $80 off, which is great considering it's unlikely to get any larger discount in the future. The iPad 10th Generation comes with a USB-C port, and it's currently $22 off, so if you want to buy a few additional accessories, you might want to wait until Black Friday to see if it receives a bigger cut. The iPad Air 5th Gen is $99 off, going for as low as $500 with an additional coupon, and the iPad Pro 12.9-inch has received a modest $50 discount.
AirPod Deals
The real Black Friday deals are yet to arrive to the AirPods lineup, but we're already seeing small savings on some popular earbuds. You can save $15 on the AirPods 2nd Gen earbuds, $9 on the AirPods 3rd Gen, and $19 AirPods Pro 2nd Gen with USB-C. Perhaps the most enticing of all these is that you can save $69 on the AirPods Max wireless headphones.
Apple Watch Deals
Apple is offering $50 off on the latest Apple Watch Series 9, including both the GPS and GPS + Cellular models. The Apple Watch SE 2 is also seeing price cuts, and the GPS + Cellular model is $33 off its usual price, while the GPS model is $29 off.
Mac Deals
It seems like Christmas came early, and Apple is already offering up to $249 off its latest devices. The 15.3-inch MacBook Air with the M2 chip is now available for $1,250, which is $249 off its usual retail price. The gold standard MacBook Air with the 13-inch display and M1 chip is also $150 off, now available for just $849. The Mac mini with the M2 chip is also $99 off, but make sure you apply the additional coupon to get the $500 price at checkout.
Source link