Classifieds
BuzzFeed Inc. Will Undergo a Strategic Shift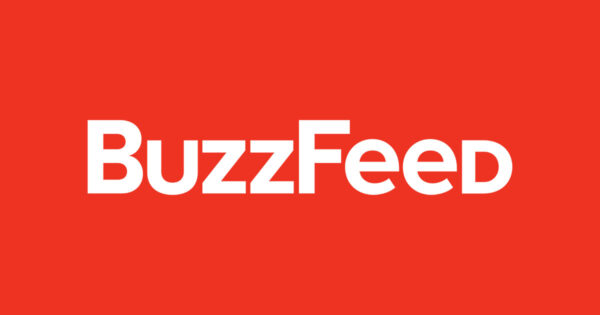 Culture and entertainment publisher BuzzFeed Inc. unveiled a strategic pivot during an internal meeting on Tuesday, according to two memos obtained by Adweek.
The media company, which houses the editorial titles BuzzFeed, HuffPost, Complex Media, First We Feast and Tasty, is shifting to operate its sales, technical and editorial operations by brand rather than emphasizing its aggregated network.
The brands will also place more focus on growing their direct audiences—part of a broader effort to reduce their reliance on social platforms. In recent years, the relationship between social media companies and news publishers has shifted dramatically, publisher Dao Nguyen told staff.
"BuzzFeed Inc. has been, from the beginning, premised on the idea of a large network that is powerful and valuable," Nguyen said.
"But what has happened in the past two years is that with the fragmentation of audiences, the advertising market challenges and that squeeze from the big tech platforms, the network's value, and specifically the value of distributed-only audiences, has been rapidly diminishing, and now it's approaching zero, and some might argue that its value is in fact negative." 
As part of the transition, Nguyen announced that she will be leaving the company after 11 years. Jessica Probus, currently senior vice president of editorial, will replace Nguyen as publisher. Probus' remit will also expand to include oversight of the technology division of the company.
"If you think about it, if there has been anyone at the company who has embodied this idea of the 'network,' it has been me," Nguyen told staff. "So it makes sense for my tenure to end here."
A representative for BuzzFeed Inc. confirmed the strategic pivot. No layoffs are planned, the spokesperson confirmed.
The evolution comes at a critical time for the media company. While BuzzFeed Inc. once threatened to dethrone its legacy publishing peers, significant changes to social media and search algorithms have instead upended its core thesis of achieving profitability through distributed scale. 
The company is currently in advanced discussions with the live-shopping platform Ntwrk to sell Complex Media for less than $140 million just two years after acquiring it, Adweek has previously reported. It also risks its stock being delisted from the Nasdaq unless it can increase its value above $1 by Nov. 27.
The shift in strategy marks the symbolic end of an era for BuzzFeed Inc., whose commercial and editorial models embodied the innovative premise of a socially distributed, digitally native media company. BuzzFeed Inc. chief executive and cofounder Jonah Peretti alluded to these paradigm shifts in a separate all-hands meeting held last week.
"Our strategy was to bring together the biggest network of brands and create the strongest media network for these new distribution platforms," Peretti said. "You won't be surprised to hear me say that this strategy has not worked the way we hoped."