Gambling
Grand Canal Shoppes at Venetian Ends "Streetmosphere" Performances
That sound you hear is 27,400 Web sites updating their "Free Things to Do in Las Vegas" lists. That's because another free entertainment option in Las Vegas has had its plug unceremoniously yanked.
Grand Canal Shoppes at the Venetian resort is ending its "Streetmosphere" program—singers, dancers, musicians acrobats and "living statues" who perform in the shopping mall's gorgeous St. Mark's Square.
The Renaissance-inspired entertainment has been available gratis to shoppers since 1999, a few weeks after the Venetian opened. Hey, 24 years is a solid run.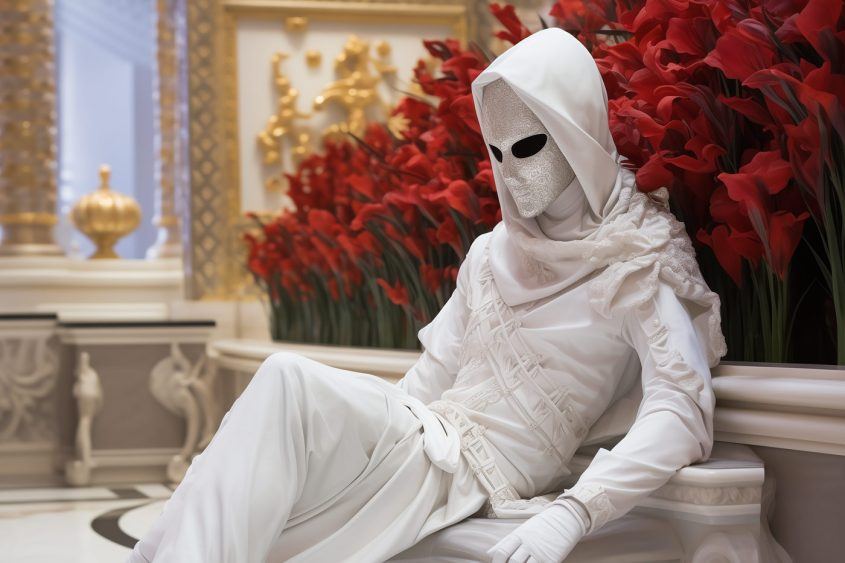 Grand Canal Shoppes, with about 200 tenants, is operated by Brookfield Properties.
A representative of the company confirmed, "We are grateful for the many years of fantastic Streetmosphere performances. The program and performers have been an important part of Grand Canal Shoppes' history; however, we are excited to share some of the new and innovative experiences we have planned for our guests."
The bottom line is the free "Streetmosphere" entertainment didn't drive revenue.
For the record, we always hated the term "Streetmosphere," but now that it's going away, we will miss it. You know the feeling! We feel the same way about the Mirage volcano or the "Sirens of TI" or the "Show in the Sky" at Rio.
Again, all cheesy, no revenue being generated, smart business decisions to close them, but mixed feelings.
Las Vegas might be powered by gambling, but it was built on cheese. And the illusion of getting things for free.
The performers at Grand Canal Shoppes added some flavor to the St. Mark's Square promenade, and was certainly on-brand for the Venetian.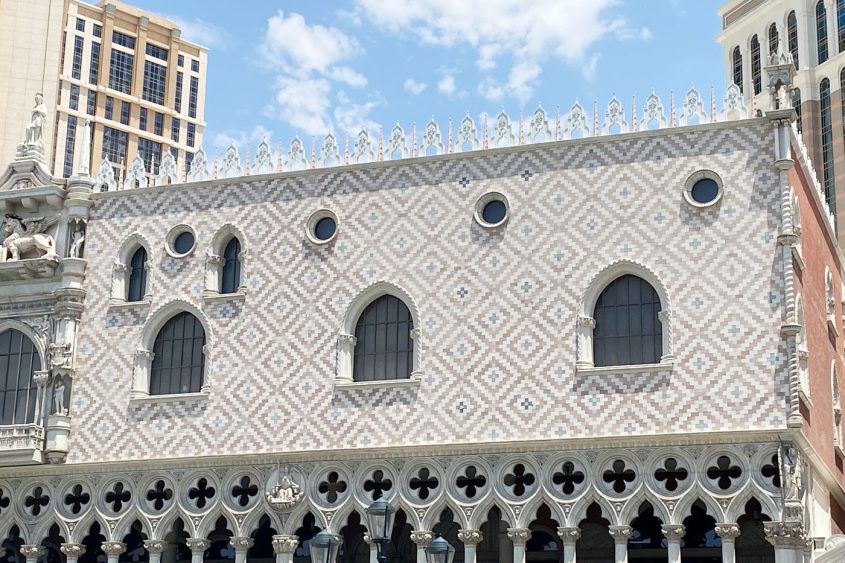 The mall is operated separately from Venetian and Palazzo, built by Las Vegas Sands and currently owned by Vici Properties, as is everything on the Las Vegas Strip, pretty much. Venetian and Palazzo are operated by Apollo Global Management, the ones who bankrupted Caesars Entertainment (along with TPG Capital). Long story.
On the bright side, Grand Canal Shoppes still has its famous singing gondoliers. (Not outside, though. They closed the outdoor portion of the attraction temporarily for F1. Don't get us started.)
The "Streetmosphere" at Venetian is unlikely to be missed much, as it was sort of more ambiance than a destination attraction or show.
Still, the timing is unfortunate for the performers. About 15 artists will lose their gigs, just before the holidays. They were similarly out of work during the pandemic, as the "Streetmosphere" was paused out of an abundance of ignoring science.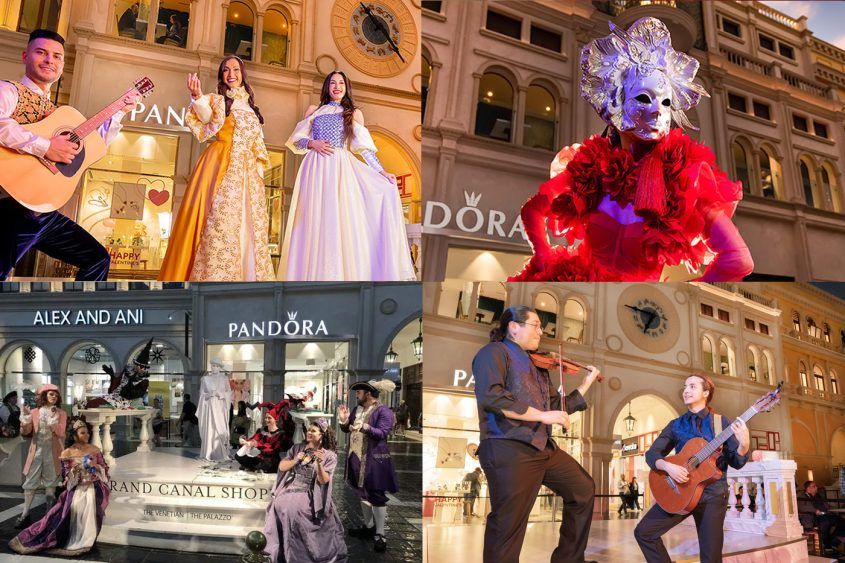 Big thanks to Las Vegas content maven @VegasStarFish for the tip about the end of Venetian's "Streetmosphere."
A personal note to Johnny Kleptometes and our "paper of record," the Las Vegas Review-Journal: See? That's how attribution works. When you "break" this news, a simple nod to the source of the information is required. It's called journalistic integrity, and it costs nothing. Credit us, credit Vegas Starfish for the rumor, whoever you want. Just don't pretend you shared the story first. It's embarrassing. Oh, and your policy of not including outbound links to original reporting is deeply stupid. Outbound links are a critical part of search engine optimization. Search engines want to see that you're interacting with, and referencing, other authorities in your subject matter. Honestly, this is SEO 101. So, if you don't want to give credit where it's due because it's the right thing to do, do it in your own self-interest. Newspapers are increasingly irrelevant, don't hasten the process. You're welcome.
You can check out the official "Streetmosphere" page on the Grand Canal Shoppes site, for as long as its there. Hint: Not long.